Home insulation companies can help you install home insulation in the best way. With the help of an insulation company near me, you can enjoy the benefits of home insulation. Make sure to work only with reliable spray insulation companies for your project. Hire a foam insulation company that will not fail to satisfy you.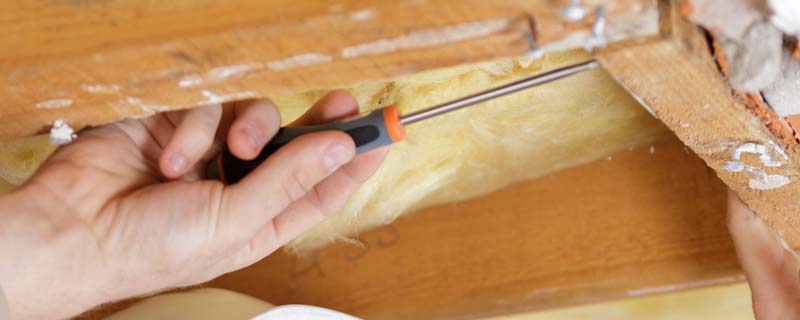 How to stop my home from leaking cooling & heating?
Poor insulation can cost you more money. It is estimated that about 42% of your utility bill is spent on heating and cooling costs. A poorly insulated home can increase your energy costs. 
Unfortunately, the energy from your HVAC system can escape through your walls, crawlspace, and attic. If you want to save more from your energy bills, you need to hire the Best Insulation Company in Sunnyvale, CA. With this, you can reduce energy costs. You can also get the best function of your heating and cooling system. They can be your best partner to make your home insulation more efficient. It can also increase your home safety. 
Attic Insulation in Sunnyvale, CA
Installing attic insulation is a dangerous task. Thus, your attic may have different conditions like rotting attic rafters, rodent infestation, and other hazardous materials. That's why you must leave the complicated work to professionals. 
We have a team of experienced insulation professionals that will give you quality service for your attic ventilation needs. As one of the industry's leading companies, we install two types of insulation in attics. These include loose-fill and batt insulation. 
Loose-fill insulation sometimes is cheaper to install than batt insulation. It can also provide better coverage with proper installation. On the other hand, Batt insulation is better for areas without many pipes, wires, and other obstructions since it needs cutting the insulation to fit around them. 
Our team will help you decide what type of insulation is best for your home and your attic. We can give the best accommodation to meet your attic insulation needs. We are dedicated to offering our customers the satisfying service that they deserve. Our service is done with professionalism and a careful approach to preventing mistakes that can disappoint our customers. Hiring our team of experts will not fail you for your attic insulation project. 
Wall Insulation 
Does your attic was insulated and air-sealed correctly but still encounter fluctuating temperatures and high energy bills? Well, you may need to add insulation to the exterior walls. It is also an excellent idea to air-seal any entry points to avoid energy from escaping through the walls.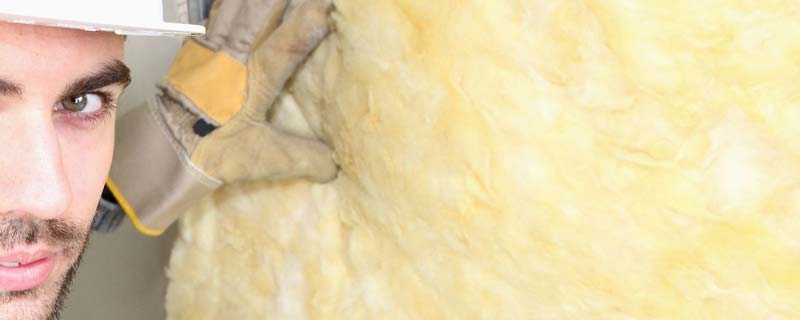 You may also prefer blow-in insulation, which can offer air sealing. It is also less invasive than using batt insulation. If you want, we can create a hole to inject the insulation. We can also give you the best repairs to make your insulation more efficient. It is easy to install batt insulation if the wall cavity is open. 
Crawl Space Insulation 
Usually, about 15% of home energy escapes through the floors, basement as well, as out of your crawlspace. Homeowners can't deny that basements and crawlspace are the commonly overlooked parts of home renovation. Concrete and stone are among the Foundation materials that nearly no insulating value. So, it may allow the loss of energy quickly. 
Are you looking for an excellent crawlspace insulation installation? Then, it's a good idea to contact us now. We have a skillful team that can work for you in the best possible way. We value the safety of our clients by serving top-grade service. 
Air Sealing 
Do you plan to add or replace your insulation? If yes, you must ensure that your home is appropriately air-sealed. If there's air leakage, it means that outside air enters the openings and cracks in your crawlspace, walls, and attic. 
Another problem is when there's a leakage in your duct system. You can have higher energy bills if the ducts are poorly sealed or insulated. A great move to do is to hire a professional to reduce air leakage. 
Our team is expert in effective air-sealing techniques like weatherstripping and Caulking. It is beneficial to reduce your heating and cooling costs and enjoy an energy-efficient home. 
Rodent Proofing 
Take note that rodents also want to escape cold temperatures. They find shelter in a comfortable and warm space. Unfortunately, that area can be your attic or crawl space. They can also chew several items, including electrical wiring, insulation, and duct system. It can transmit the disease to your loved ones and pets. Rodent proofing can be the solution to deter rodents from invading areas of your home. 
If you want excellent rodent proofing service from real experts, choosing our team is the solution. Rodents can get in, which allows air to get in too. It can lead to unnecessary heat exchange between outdoor and indoor air that can increase your energy bills. 
We value our customers' safety, so we apply a holistic approach in conducting our rodent proofing service. We are careful to ensure that you can live in a safe home. You can also make your insulation more efficient. 
Insulation Removal in Sunnyvale, CA
Do you wish to enhance the quality of your indoor air? Then, removing and replacing your damaged or old insulation is the best decision. A professional insulation company can reduce your insulation function due to several factors like rodents and leakage. 
We have insulation experts that will handle your insulation removal project in the best way. With our job experience, we already know the most effective strategies to bring our customers' best results. 
Don't worry because Attic Cleaning 360 has the right equipment to maintain our customers' safety and comfort. Hiring Attic Cleaning 360 will not make you regret it. 
Radiant Barrier     
Are you a budget-conscious homeowner? Radiant barriers installed in homes can help to reduce cooling costs. A radiant barrier is usually installed in attics. Our service can reflect radiant heat instead of absorbing it. This can lower summer heat so that you can enjoy more convenient living. 
We have an expert team that can provide you with quality radiant barrier service. Attic Clean 360 will not leave your home until we give you the perfect radiant barrier that you deserve. We know that you want to reduce your energy costs, so we guarantee that our radiant barrier service will be done only by our experienced team.