Why Remove Your Attic's Insulation?
Countless issues can crop up with your attic's insulation. While some of these aren't that major, some are. In a worst-case scenario, you're going to need to replace your insulation altogether.
Fires are a prevalent issue that causes damage to insulation. The flames don't even have to touch your attic to create problems; the smoke alone is enough to warrant a replacement.
On the flip side, water can cause severe damage, as well. If your insulation gets damp, it can become a breeding ground for mold and mildew. This growth can cause severe health problems, so it's imperative you sort it out straight away.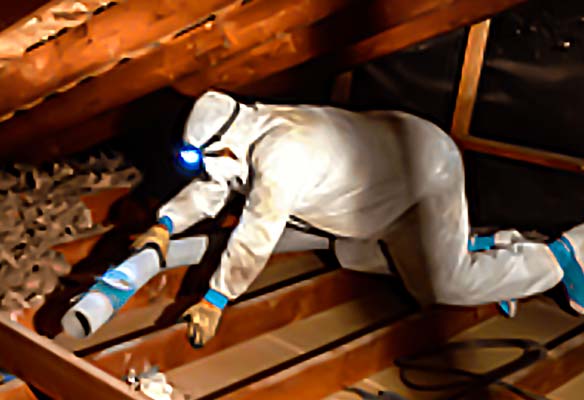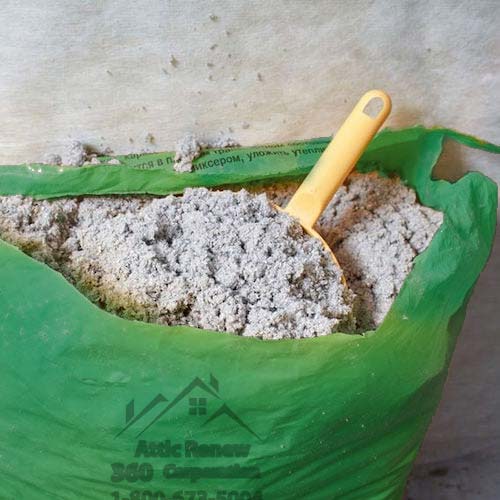 Rats and other rodents are no strangers to insulation. It's not uncommon for little critters to turn your attic into a cozy home. Unfortunately for the rats and rodents, these can also cause damage that needs to be removed.
Aside from external factors, merely aging can be enough to deteriorate your insulation. Over time, general degradation and exposure to the elements can damage the lining of your attic to the point of uselessness. While the damage isn't going to be as severe, it may still need to be replaced.
You should lookout for a few signs as indicators of needing a fresh batch of insulation.
Now and again, throw on a pair of gloves and give it a bit of a feel. If the insulation crumbles in your hands, then it's time to throw it out.
Alternatively, a random spike in the cost of your energy bills can be a sign that your insulation isn't working like it should, as well.
In any of these situations, you're going to need, either replace your insulation or deal with high energy bills.
Here at 360 Attic Renew, we're experts in all things attics. We're capable of removing and replacing insulation properly, avoiding any potential damage and safety hazards.
Removing insulation is a messy and dangerous job. If it's done incorrectly, little particles of insulation are going to escape into the air. When these particles are inhaled, it sits on the lungs. This can cause some serious internal issues, especially for people that suffer from the likes of asthma.
This is why it's critical that you let professionals take care of it. Insulation removal is not a quick and easy DIY job. It requires planning and training, so let us take care of it for you.

Choose your type of insulation
Tier-one attic insulation quality service
We've been in the insulation removal business for a long time. We've served customers all over the area, and we never leave someone unsatisfied. You can rest assured that you're getting tier-one quality service when you decide to work with us. 
All of our workers are trained and held to the highest professional standard. All of our equipment is industry certified and state of the art. We don't cut corners, and neither should you. 
Trust 360 Attic Renew with your insulation removal, and we're going to get it done in no time.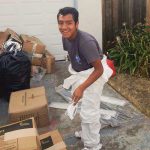 When we take out your old insulation, we can install a new batch for you if you need it. We know all about insulation, including the different types and what situations each should be used in.
If you have any questions at all, you can contact us. One of our representatives is going to be happy to answer any queries you might have.
We offer the whole package. Rather than leaving you with an empty attic, we can get every aspect of the job done in one go. This saves you from hiring another installation company and makes sure that your house is ready to go ASAP.
We're a one-stop-shop for clients all over the area and have been for years. Do us your go-to attic service, and we guarantee you're not going to be disappointed.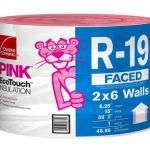 The following prices and costs are the average cost of the best attic insulation. Let's say you've 1500 sq ft of attic insulation. So to install R-19 insulation, Kraft faced fiberglass roll, 6.25″ thick 15in. By 39.2ft. Before the installation, we need to clean-up the area and prepare the attic to make sure the process will go smooth. In this process, we will use different materials and waste. The cost of R-19 material is around $0.65 per sq. ft. In each roll, there are 1650 sq. ft. of insulation, so it's sum up to $1072.5. The labor cost is $450 for this size of attic insulation. The total, on average, is $1522.5.
Attic door insulation
When you feel a cool breeze coming from your attic door, it's time to consider to insulate the attic door. Whether you want to DIY or use a professionals to do it for you, you better do it ASAP. There are walk-in attic doors and there are the climb-up (or pull-down) attic doors. You might consider to DIY when you have an easy access to your attic, otherwise, it's better to hire an attic insulation company. 
Best insulation for attic
Which attic insulation is best for you? If your home is a little bit cold during the winter or warm through the summertime, you want to make sure it is adequately insulated. But not every insulation material fits the Bay Area, California!
So which attic insulation suits you the best? Because there is no all-in-one solution, there are a few factors that you've to take into consideration. 
What is the R-Value?
The R-Value represents the capacity (thickness) of the insulation material. As higher the R-Value is, the more heat/cold the material can absorb. When choosing the right insulation, you should pay attention to the type of material, thickness, and material density. 
US Department of Energy recommendation
Visite, the US department of energy to find the most recommended R-Value for California and the Bay Area residents, is: R38 to R60 for uninsulated attic, R38 where there is an existing 3-4 inches insulation, and R25-R30 for the attic flooring. For wall insulation, an R5 value is good insulation under the siding. 
These recommendations are in general. To verify the exact Insulation R-value for your home, building, or business, you must consult a professional attic insulation company. 
Types of attic insulation
Batts n' roll insulation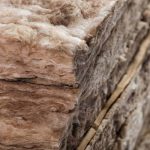 These insulation materials are the easiest to deal with. They are made out of fiberglass, different minerals, such as rocks or slag, plastic, or other natural fibers. The batts are easy to implement on unfinished walls, foundation walls, floor & ceiling insulation. You can fit the batts to fill holes, studs, joints & beams. 
Loose-fill & Blown-in insulation.
Mostly made out of cellulose, which is an organic material. There are also fiberglass and mineral loose-fill materials. The advantage of these materials is that there are much better when you need to insulate hard-to-get places. It's also perfect to close cavities and cover unfinished flooring in your attic.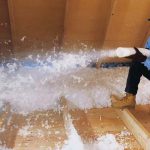 These materials should be sprayed with professional equipment, but sometimes you can pour-in the material when it's possible. The best density for Loose-fill and blown-in attic insulation material is 1.5-2.0 (cellulose), 0.5-1.0 fiberglass, and 1.7 of rock wool. The weight at R38 in lb is 1.25-2.0 cellulose, 0.5 to 1.2 fiberglass, and 1.6-1.8 of rock wool.
As a local insulation contractors, we are dedicated to provide the top loose-fill and blown-in insulation products all over the Bay Area.
Sprayed foam and foamed-in-place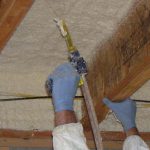 This is mostly made of phenolic, cementitious, polyisocyanurate, or polyurethane; the result feels like a sponge to trap air. When you have an already existing attic and wall insulation and want to add insulation to the attic, you definitely should consider the Sprayed foam option. You can use it on walls, cavities and cover an unfinished attic floor. Usually, these materials will be blown-out using special pressure blowing equipment.
Rigid foam boards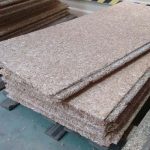 The above insulation material can absorb more and insulate better, even though it might look thinner than batts and roll insulation. The problem with that is that you have to cover it with at least 0.5″ of gypsum boards or other approved fire-resistant material due to safety. For outside usage, you should cover it with a facing waterproof material. The foam boards are great for unfinished walls (including foundation walls), flooring and ceiling insulation, and under-vented low-slope roofs. 
Reflective insulation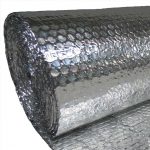 Suppose you want to use a reflective insulation solution, then you know what you're doing. You can use it for unfinished walls, ceiling & floor. The method of installation is easy. Just place the foils, film, or papers between the framing. You can cut and fit the insulation to your studs, rafters, beams, or joints. It is mostly made of polyethylene bubbles material. But you can also find foil-faced Kraft paper, plastic film, or cardboard materials. 
Open-cell foam vs. Closed cell foam
Let's talk about the budget. While the open-cell foam insulation is cheap and easy to install, the effect will be less than closed-cell foam.  
Important! You must pay attention that the material is not made out of chlorofluorocarbons (CFCs) or hydro-chlorofluorocarbons (HCFCs). The last ones are nasty for the ozone and the environment! Polyurethane insulation is the most common today. 
Concrete block insulation in the Bay Area
When facing a new construction, you have to think about insulation, filling the concrete and structural elements' gaps. The most common concrete blocks in the US are the ACC & AAC. The Autoclaved Aerated Concrete or the Autoclaved Cellular Concrete. This material is tricky. Because it contains more than 80% air, you should think about how to avoid moisture. It's easy to cut and shape those blocks with standard tools. 
Fiberglass insulation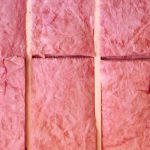 The fiberglass contains fragile glass fibers. You may find it as a roll or batts insulation, but fiberglass is common in Loose-fill and rigid boards and duct insulation. The density of fiberglass is better than low-density materials. For example, A high-density insulation for 4″ X 8″ framing has an R-15 value instead of R11 at the low-density materials. 
Another great thing about fiberglass is that you can find it as BIBS (stands for Blow-In-Blanket-System). With this variation of fiberglass, you can blown-in DRY insulation material. Nowadays, the BIBS got even better. With the latest BIBS HP that combines polyurethane foam along with fiberglass, that's a game-changer.
Natural Fiber Materials
I know you wouldn't use straw or sheep's wool to insulate your home. May for your barn, but since the Green Movement, let me cover all the uncommon insulation materials.
Cotton
I love Cotton. It is the most popular cloth for casual fashion. The source of this insulation material is coming from recycled jeans and other clothing. The process is including bleaching the cloth in borate, the same material as for rodent repellent—the cotton insulation manufactured as batts. Regarding costs, this material is 10%-20% expensive than traditional fiberglass batts.
Straw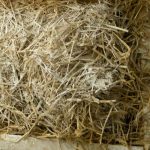 Unless you live in the countryside or are older than Abraham Lincoln, you probably are not familiar with straw bales as an insulation type. But don't be surprised; even today, manufacturers use a straw with state-of-the-art equipment to squeeze the straw into 2″X4″ boards. The boards are covered with thick, faced heavy kraft paper all around.

Hemp insulation
C'mon. Besides Adam & Eve, I've never heard about using hemp for his home insulation. You better stay underground. 
Mineral Wool Insulation
Mineral Wool is a great solution for Green Solution lovers. Typically, there are two main types of mineral wool. One (Slag Wool) is made out of blast furnace slag, while the other (Rock Wool) are made out of basalt & diabase. The great news for the environment is that manufacturers don't use different chemicals to make it fire-resistant. Usually, mineral wool is sold as blankets of a loose-fill, batts, or rolls. The other news is that 75% of this insulation material is recycled. 
Important! Attic Renew 360 specializes in green insulation material. We've installed mineral wool insulation all over the Bay Area. Customers from San Francisco to San Jose. 
Polystyrene Insulation Materials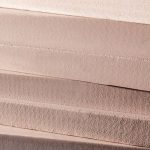 Clear Polystyrene foam is a commonly used material to fill gaps in insulation. The material expands and dries in the oxygen in the air. The full name is MEPS, which stands for Molded Expanded PolyStyrene. The R-value of MEPS is density dependable. But usually, it will be less R-value than other solutions.
Reflective Radiant Barriers
In the hot winter of California 🙂 or the grilly summer season, you have to consider radiant barriers with a reflective insulation system installed at your attic. If your electric bills are sky-rocket during the summer, it might be non-functioning reflective insulation. The purpose of that type of insulation is to keep in the cool air and avoid heat from coming in. In the hot climate of the Bay Area, radiant barriers are a must. 
Every homeowner or business owner needs to install radiant barrier insulation where the ductwork (in the attic) is. Even if it's only to reduce the cooling costs by 10%-20% off your monthly bill, it's still a lot of money when you calculate it over the years. 
Rigid Fiber Board Insulation in the Bay Area
Rigid Fiber insulation is usually installed by professional air duct (HVAC) technicians or contractors. These boards have been built to stand high temperatures. You can find a range of Rigid Fiber Boards in various thicknesses and densities. Usually, you'll find it in the range of 1″ to 2.5″. This insulation is used by pros because there is a fabrication process involved. 
Fire hazard – Insulation fire resistant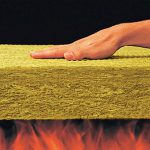 Whatever you do, put your safety on top priority. Disrespect Fire safety is a big No-No. Your house sidings insulation covered with gypsum boards to held-up the fire for long enough so people can run out on time. You have to make sure any insulation company is installing fire-resistant covers on your new insulation project. 
Insulation & Rodent Control
One of the biggest problems in the attic is an invasion of rodents & insects of any kind. To prevent that, you want to make sure that the ground is treated with insecticides. It would be best to ask your attic contractor to apply insecticides all over your panels and insulation products. If your indoor humidity is below 50%, then there's a good chance rodents & insects will not be attracted to your house.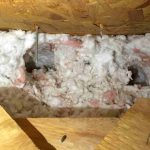 Clean-up all plants above two feet high; this is a perfect hidden place for rodents to breed, and then it might be too late. If your property has a tree above it, trim the twigs and don't let squirrels climb up on your roof. Keep the tree at least 6 ft away from your house. Another right solution is to apply boric-acid on your insulation panels, it will keep insects out, but it won't hurt humans nor pets.
Rodents like to gnaw on old insulation.
When you purchased a house built before the 1980s, the house likely has old insulation installed. Aside from the insulation, rodents like rats like to eat power cables. When the house gets a power outage due to a rodent, sometimes it is too late. The opening left by the rodents allows reptiles, larvae, termites, and others to nest inside the house walls. Soon after, one of the reptiles or rodents will find the opening to harm the household members. So if you see signs of itching around the house (like cat's claws, but smaller ones), pay attention and turn your ear to hear if you have any pests walking around the house. The damage that such problems can cause to the foundations of the house is immense.
Keep it ventilated
A non-ventilated area is under the threat of insects, mold, and other rodents. A professional ventilation system will prevent 99% of the moisture and the problems that accompany it. The ventilation system should be branched throughout the house and operated with a motor that will correctly move the air.
Improving your existing home insulation
90% of California households can reduce their electricity and gas bills. If your home is not insulated enough, it is time to install professional insulation. In older homes (from before 2000), the insulation is eroding. But not only in old houses, but new homes can also improve and strengthen existing insulation.
To decide if there is a need to add insulation to your home, you must first determine what type of insulation is installed in you, where, and how much insulation. Many experts can do this job for you. Our team of experts at BAY AREA will ensure that the insulation is installed correctly and in all places. But even before that, the expert will make sure that the house is sealed. It is essential to be sure that all gaps are sealed before insulating. Windows and doors are a source of trouble regarding insulation.
DIY attic insulation inspection
If you can not hire an insulation and roofing specialist, there are things you can check on your own. It depends if you live in an ancient house, you will have to get all the details yourself, and if it is a new house, there is a situation where you can ask the contractor what type of insulation and where it is located. When approaching to check the quality of insulation, one should check:
What type of insulation is installed in your home

What is the R-Value of the insulation installed in you, and what is the thickness of the insulation. However, the thickness of the insulation is not a guarantee of the strength of the insulation.

And most importantly! Where there is a lack of insulation in the ceiling, walls, and roof.
How to check the insulation in your home?
The easiest way is to find areas where the insulation is exposed. Sometimes in the basement, garage, or attic, there are exposed places where you can notice the type of insulation and its thickness.
You can check the exterior walls behind the electrical outlets scattered throughout your home. It is advisable to do the test during daylight hours.
Step One: Turn off the main fuse that carries electricity to the house. This is a step that prevents electric shock.
Step two: Remove the power socket cover and use a flashlight to illuminate the inside of the socket. Without special equipment, you will know precisely the thickness of the insulation embedded in the house's walls.
Step three: Tear a little insulation material to determine its type.
Step Four: Open more electrical outlets around the house and floor to ensure the same insulation type is installed throughout the house. Sometimes there is a difference from wall to wall, depending on the house's age and the type of renovations made.
Once all the information is in your possession, you can go to the government website to check if the insulation matches the area where you live.
Reimbursement for energy savers
Some cities allow a refund for households that use less energy (electricity and gas). To find out these options, visit the "Home Energy Saver" website.
Where should I put insulation in the house?
Every home needs insulation from the foundations to the top of the roof. The most critical areas are those where the household members live. If your attic has no interior finish, the home can quickly put insulation in the open areas.
In February this year, the company's staff performed insulation work on a large private home in the San Jose area. The exterior of the house looks perfect, and so did the new homeowner. After several months in which the landlord felt that the central stove was not enough to heat the home, he invited the team of experts to scan the house from the bottom up.
The house was just an excellent cover, and the interior of the house needed extensive renovation.
This project included repairing wooden frames in the attic and walls, removing all the barriers and replacing the insulation made in the 1950s, and replacing it with modern insulation.
Places that must be insulated
Attic access door.
In cases where the attic is not in use, it is advisable to close the heating due to the attic, and on the other hand, make sure that the ceiling under the attic and the access door to the attic is insulated as well.
Obstruction of external airflow sources
If you pay attention, you can put your ear near the walls and hear the air flow entering the house in time of strong winds. In the window frame area, you can really feel the cold air flowing in the winter. The connection of the foundations of the house and the siding requires a comprehensive examination. Sometimes some cracks have formed over the years and cause small air vents to crack even more. Like the ceiling, the basement floor needs suitable insulation so that cold does not penetrate from the floor into the house. Rather, during the summer, the heat from the basement will not rise into the house.
Storm windows prevent 95% of the outside airflow into the house. It is therefore imperative to make sure that the storm windows are working, working, and insulated.
How to insulate houses with a cathedral ceiling.
What are cathedral ceilings? The houses do not have a ceiling, and you can view the roof structure from the inside from the house's space. These houses are called cathedral design. A house in this style needs excellent ventilation to keep the roof at a temperature closest to room temperature.
A true story that happened to us in the city of Milipitas. In one of the houses the homeowners called us to work in, we found a beautiful house with no ceiling. The problem was that squirrels managed to jump off the tree and penetrate the roof. Since the squirrels opened the door, several wasp nests have been built in the owners' ceiling, mice and rats have found their way inside, and mosquitoes and other reptiles have also enjoyed the passage the squirrels have arranged for them. In such a house, the insulation work is secondary to the renovation work. It took almost three weeks with six workers to clear the dirt, replace and repair the house and roof frame, and finally, the insulation placement phase began. Years have passed since then, and every day of the year for this story, I receive a warm text from the landlord thanking me for the care and now gaining incredible peace.
Attic Stair Insulation
What is the insulation cover for attic stairs?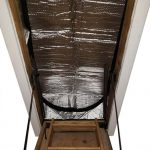 To save energy and keep your home comfortable without the heating or cooling system working too much, insulation for the attic staircase has been created. More than fifty percent of electricity and gas expenses in America in general and California are wasted to maintain the home and business temperature. Therefore any prevention of energy waste is important.
We, the company staff, when we come to check the insulation in houses in the area, frequently recommend covering and insulating the attic and staircase. We always emphasize to customers that the attic has opened; it is like a wide-open window.
In the winter (even though winter in California is not the winter in Montana), when the house is heated, the ceiling's openings and cracks serve as a chimney that allows the house heat to leak out without problems. Insulation surfaces that are placed on the ceiling from above will retain heat and save you money, and a lot!
To baffle or not to baffle, this is the question.
Baffles are very important to be installed in your attic. There are many kinds of baffles, such as plastic, foam, or cardboard. The baffles' purpose is to maintain clean air and to avoid moisture in your attic.
Attic Renew 360 standards are to place a baffle in every cavity. Even the cheapest insulation package has a baffle inspection included. We will walk some extra miles for our clients. After the insulation process has been done, your house or business will be sealed and with balanced temperatures in it.
How can we help even during the coronavirus epidemic?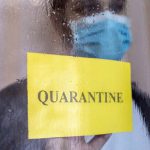 A message from David, owner of Attic 360.
We in the management of the company are concerned about your health and the health of your family. The most important thing for us is that we stay healthy until the epidemic passes. We still provide service to our dear customers. All of us's efforts will eventually lead to humanity overcoming the bacterium that has changed our lives from end to end.
Insulation works during the coronavirus
To ensure your health and our staff's health, we have set some rules to help us all.
We expect homeowners and businesses to act by these guidelines.
1. Our technicians should be obtained when all household members are covered with a face mask as required.
2. When the technicians are inside the house, do not approach them. Keep a distance of at least 6 feet from each other.
3. The technicians and staff will wear a face mask and will not approach the property owners.
4. It is better to pay by credit card than to transfer cash right next door.
We at Attic 360 help our team members get through these difficult times.
Despite the mass closures and cancellations, we have helped our employees' file claims of the unemployed. We continued to pay for health insurance even though there was no work. The company staff took care of the team training in Zoom. The company staff feels like family; we are all for one and one for all.
Don't waste time fixing any insulation issues you might have. Not only does it cost you money, but it can be actively harmful to your health.
The longer you let your insulation rot, the worse it's going to be. Your energy bill will skyrocket, and it's going to be even more challenging for us to remove it.
Call us today, and we can have an expert team out to you ASAP.